Quality Fishing Charters for Sport & Leisure
Ultimate Fishing Charters provides clients access to the highest quality fishing charters in Miami and around the world. Whether you're looking for offshore fishing, inshore fishing, deep sea fishing, sportfishing, or even flats fishing, we've got you covered. Catch your limit of Seabass, Blackfin Tuna or delicious Red Snapper. Experience the once-in-a-lifetime thrill of hooking and fighting with a mighty Swordfish or giant Grouper.
Fishing Charters in Miami, Bahamas, and more!
We bring you adventure & fishing like you've never enjoyed it before. Based in Miami, Florida, we've grown from specializing in South Florida day excursions to organizing inclusive exotic packages for elite clientele all around the world. Contact us to book your charter today in places as far flung as Alaska and Nassau.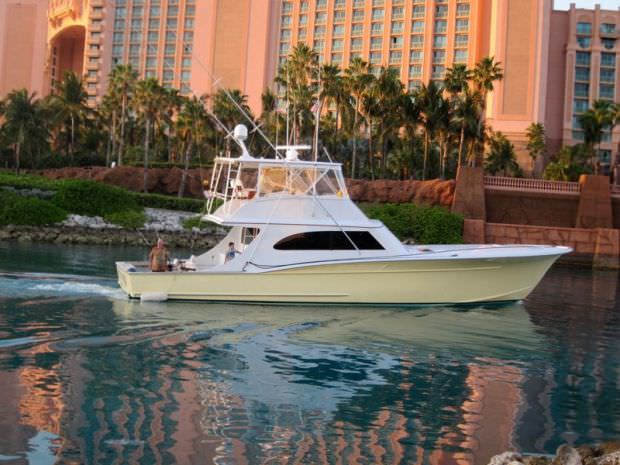 The Premium Charter Experience
We offer luxury charter and exotic charter options for those who demand the very best. The captains who pilot our charter boats know all the best spots and hidden gems around the islands. They're the sort of experts who can tell you just the right bait and tackle to use for each kind of fish you want to catch.  The combination of our expert crew combined with the knowledge of the local guides creates the ultimate team.
Special Occasions & Corporate Events
Whether you're on one of our top-of-the-line fishing boats or party-ready yachts, you can expect luxurious surroundings fit for any occasion. We build exclusive packages that are based on the fishing and diving activities that interest you the most. Choose Ultimate Fishing Charters for everything from anniversaries to bachelor parties and corporate getaways.
WE GET PEOPLE TALKING
Ultimate Fishing Charters took us on our anniversary yacht cruise out of Miami. The whole thing was arranged by our daughter, and they worked very closely with her to create an AMAZING night for us. I loved the captain, the catering, the backdrop of the Miami city lights, just far enough to be peaceful…they created a perfect anniversary for us.
Hiring a fishing charter through UFC was hands-down the best part of my trip to Miami. They were easy to book and they took my comfort requests extremely seriously. The captain and mate were very friendly and needless to say we caught more fish than we could have imagined. The crew cleaned our fresh catch at the dock and we took it to a local restaurant afterwards for lunch.
It didn't even take the captain a half hour out of port from Miami to find a few Sailfish that we caught live bait kite fishing, after we located a school of Mahi and some Blackfin Tuna. What an incredible day! I got to catch everything I had on my bucket list. I've been on several fishing charters but this was by far the best.